20 questions posts. While I love reading them, I've never really considered doing one myself. I'm not sure why, it just didn't occur to me to get around to one – there's so much I want to write about all the time.
However, when I was reading Rather Be In Disney World's amazing blog (you should all check her out by the way), I came across this and loved it. Her answers were great and it seemed a really good way to learn more about her as a person.
Her post (which you can read here) tagged everyone, so I thought this would be the perfect opportunity to jump on the bandwagon and get involved as something a little bit different while a prepare for my next adventure!
1. How many books is too many books in a series?
I'd say more than 7/8. I'm not really a massive series person to be honest, but I know more than around 7 or 8 would look quite intimidating to me.
2. How do you feel about cliffhangers?
No. I am one of those people that HAS to know what happened. Did they get together? Did they survive? But what about so and so? All questions that need to be answered for me.
At the end of chapters maybe, but I love knowing too much.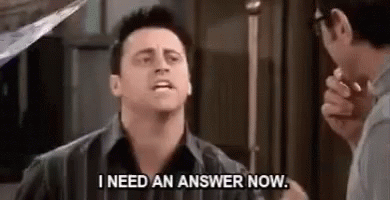 3. Hardcopy or paperback?
Paperback. Just out of practicality really. They're easy to manage with one hand which is superduper handy when managing the over-populated stress zone that is the tube. They're also cheaper. Hardbacks are pretty, but not practical for me.
4. Favourite Book?
 I know this is everyone's answer, but this is so difficult! Really? Does it have to be one?
Eugh. If I had to pick just one it would probably be David Copperfield by Charles Dickens. It literally never gets old. I know it looks long, but trust me it's worth it.
As ever, Dickens' characters are beyond amazing and it definitely needs to be on your TBR. It also makes you look super intelligent on the train.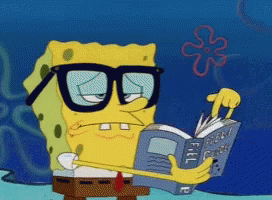 5. Least Favourite Book?
Mary Shelley's Frankenstein. This is a no brainer for me, I don't even want to get started or it'll end up filling the whole post.
6. Love triangles, yes or no?
Erm. I mean, why not.
7.The most recent book you just couldn't finish?
This is quite weird for me as I don't normally start a book I think I won't finish. I just don't see the point. I suppose this does kind of limit me, but it happened recently when I tried branching out of my normal reads and started Living the Dream by Lauren Berry.
It was a recommendation I saw on another blog, and I thought it was something that might be relatable – girls living in London and not sure of their futures. But I really couldn't get through it. Sorry Lauren Berry, but as much as I hate writing negative feedback on here, I am going to have to leave it at 30%.
8. A book you're currently reading?
I'm currently reading one of Graham Greene's lesser known texts The Power and the Glory. I say 'lesser known' in the loosest way, as by that I mean that I personally hadn't really heard of it.
I love Graham Greene and his work and I found this on my grandparents' book shelf and decided to give it a go. I'm just over half way and it's gripping and brilliant. I would definitely recommend it so far.
9. Last book you recommended to someone?
Picking the last book I recommended to someone is quite hard for me as I am constantly recommending books to people even if they haven't asked me to – particularly Aidan.
I think maybe the last one I properly recommended was to English Weather by Neil Ferguson. It was actually recommended to me as well by a work colleague (thanks Jack!) and she was looking for something very different to get stuck into.
This book hits the nail on the head for 'different' and completely blew my mind – I couldn't put it down.
10. Oldest book you've read? (Publication date)
Well, I studied Old and Medieval literature at university and I mean, some of it isn't exactly "book" form, but I'm assuming it counts?
From Bede to Beowulf there really is so much to get from these old texts and most of them are far from pretentious. Despite how difficult it may seem at first, it's definitely worth a go for the crude jokes and the vast imagination these people had.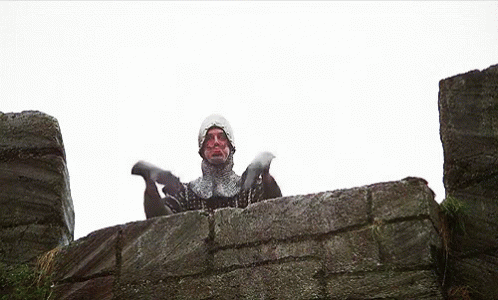 11. Newest book you've read? (Publication date)
Gail Honeyman's Eleanor Oliphant is Completely Fine was published only last year and is already an absolute hit. I've seen it absolutely everywhere and it was even my own Read of the Month for March.
It really is a brilliant read, another one I couldn't put down, and I would recommend it to anyone. You can read my full thoughts on it here.
12. Favourite author?
I don't know how any one has successfully written a single author here, it's just so hard to decide!
I would probably have to say a combination of Charles Dickens, Margaret Atwood and Emily Dickinson – that's the best I can do to narrow it down!
13. Buying books or borrowing books?
I think both. I love the satisfaction of buying books myself, but there's also something about sharing books with friends and family that I love too.
I think it may be down to this act of sharing not only a text but also the emotional journey that comes with it and sharing it afterwards.
14. A book you dislike that everyone else seems to love?
Probably again Frankenstein. So many people loved it at college and I appreciate the writing, but I can't get past how much is wrong with it. Sorry guys.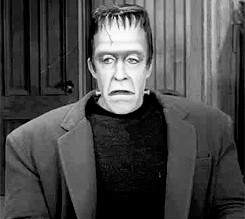 15. Bookmarks or dog-ears?
I wouldn't say I was a prude about this, unless I suppose it was a lovely copy of whatever text. I don't mind dog-ears if it's a very well loved second hand text. It's character I suppose.
16. A book you can always re-read?
David Copperfield by Charles Dickens. Absolutely timeless to me, and I will always remember being introduced to it by my grandparents through the film so it will always hold a special place in my heart for that reason too.
You can also read about other books I'm obsessed with here.
17. Can you read while hearing music?
I can't even drink and walk at the same time, it's a no from me.
18. One POV or multiple POV's?
I love multiples definitely.
I recently read Celeste Ng's Everything I Never Told You and this was done really well throughout. It really added to the overarching narrative thread and made good use of an opportunity to explore how different people react and process the death of a loved one.
19. Do you read a book in one sitting or over multiple days?
Depends how much a get into a text really. For me it's all in the first 50 pages, that's when I know if I'm going to be avoiding people for the whole day or not.
20. Who do you tag?
Everyone!
Much like Rather Be in Disney World, I think everyone should have a go at this.
I've really enjoyed exploring my own thoughts on these questions.
If you've written a book tag I'd love to read it – tag your own links below and share the love!
Want to read more of my bookish posts?
Young and Lonely: Gail Honeyman's 'Eleanor Oliphant is Completely Fine'
The Evolution of the Fairytale: The Bloody Chamber by Angela Carter